New business has been born one after another incessantly evolving web technology. In addition, the speed change and has also sought to existing business.I continue to expand the services that meet the needs of the times chasing the trend is not easy. We are a technological step of progress WEB intense, we have research / survey is always a step ahead of twoSystem architecture supports up to let me share with them information, to help launch services that benefit predecessor.
WEB business strategy
We propose a business strategy perspective customer web management perspective ×.
● building services systems
Provided as a system optimized for the industry such as the following, the WEB marketing process. We support the total operation from building up.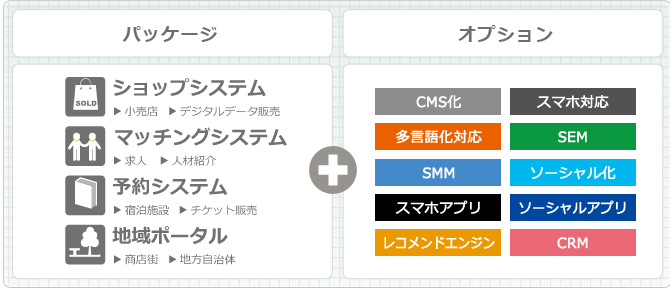 ● Examples of industry-specific service packages