Corporate Solutions Overview
So that future customers by operating assets regarded as a strategic trading prospects in B to B over the long term, to maintain, manage, acquire it, we will support from the field of marketing communications.

It continues to expand its services to chase the trend, that meet the needs of the times is not easy. Our intense technological progress in the field of Internet, one step, we have research / survey is always two steps ahead. System architecture supports up to let me share with them information, to help launch services that benefit predecessor.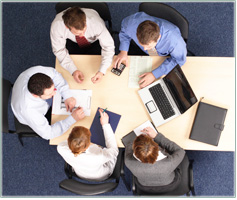 SEM (Search Engine Marketing)
Our SEO service is a service rather than the conventional style of support that do SEO only during the term of the contract, to be able to assist the SEO in-house and independent in-house and stable long-term.
SMM (Social Media Marketing)
The best strategy in social media marketing is to disseminate information on the official account established in their own social media company, was to clarify the identity. We will propose a strategy depending on the size and position of the customer.

In order to make the web and build a production system combines the transmit and receiver side, obtain the customer satisfaction, you need to set the purpose of the web site first.
By clarification who confirm the "purpose" or prior to renewal, developing a web site, what to do next? Little by little you see is pest.