About advertising on lunch recommended .net]
Lunch Featured .netIs less than the area operated in center have lunch professional site.
Ikebukuro
Shibuya
Shinjuku
Yokohama
Ginza
Roppongi
Access from the smartphone more than 90%Since it has been accounted for, it is effective for the induction to the store.
"Ikebukuro lunch" and "Shibuya lunch"The display on the top of the search engine in the "area name lunch"Since it is the access from the search engine is most.
Search results of "Ikebukuro lunch" (2013 / 01 / 08)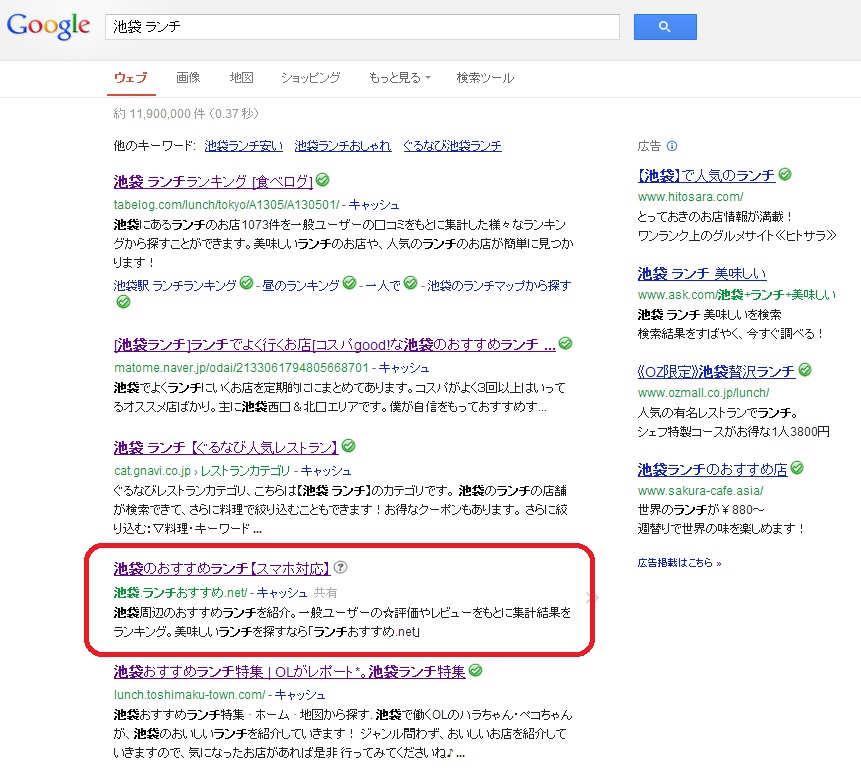 [Posted image]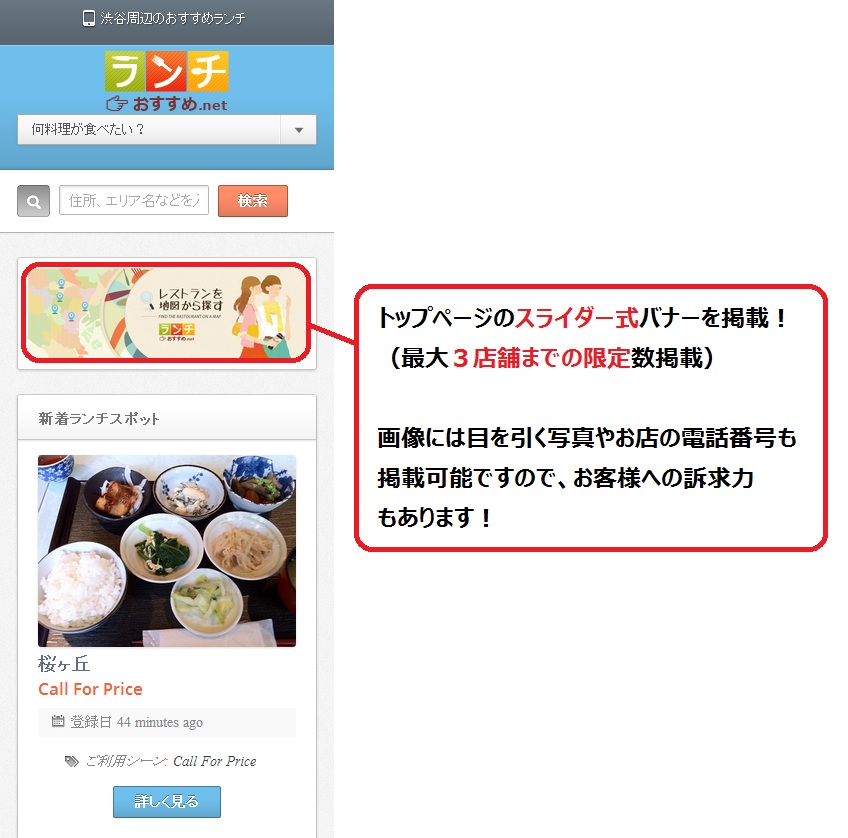 Please use it for your advertising and promotion activities by all means.
Inquiries such as posted expenses or TEL 03-6450-2680Inquiry FormFrom